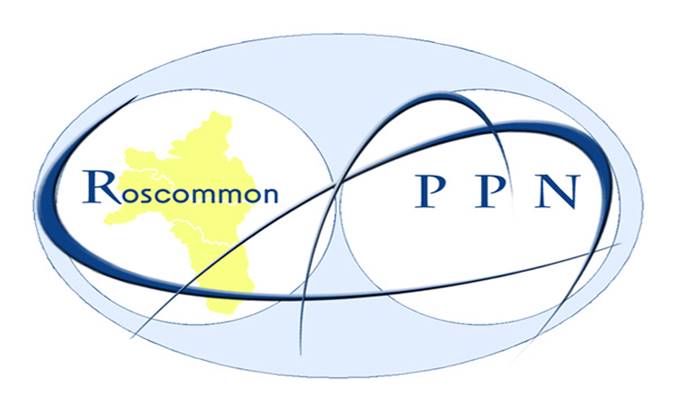 ROSCOMMON PPN E BULLETIN JUNE 2020
In this issue:
1. COVID -19
2. Consultations
3. Funding News
4. Training & Resources
5. Notices
PLEASE SHARE THIS BULLETIN WITH MEMBERS OF YOUR GROUP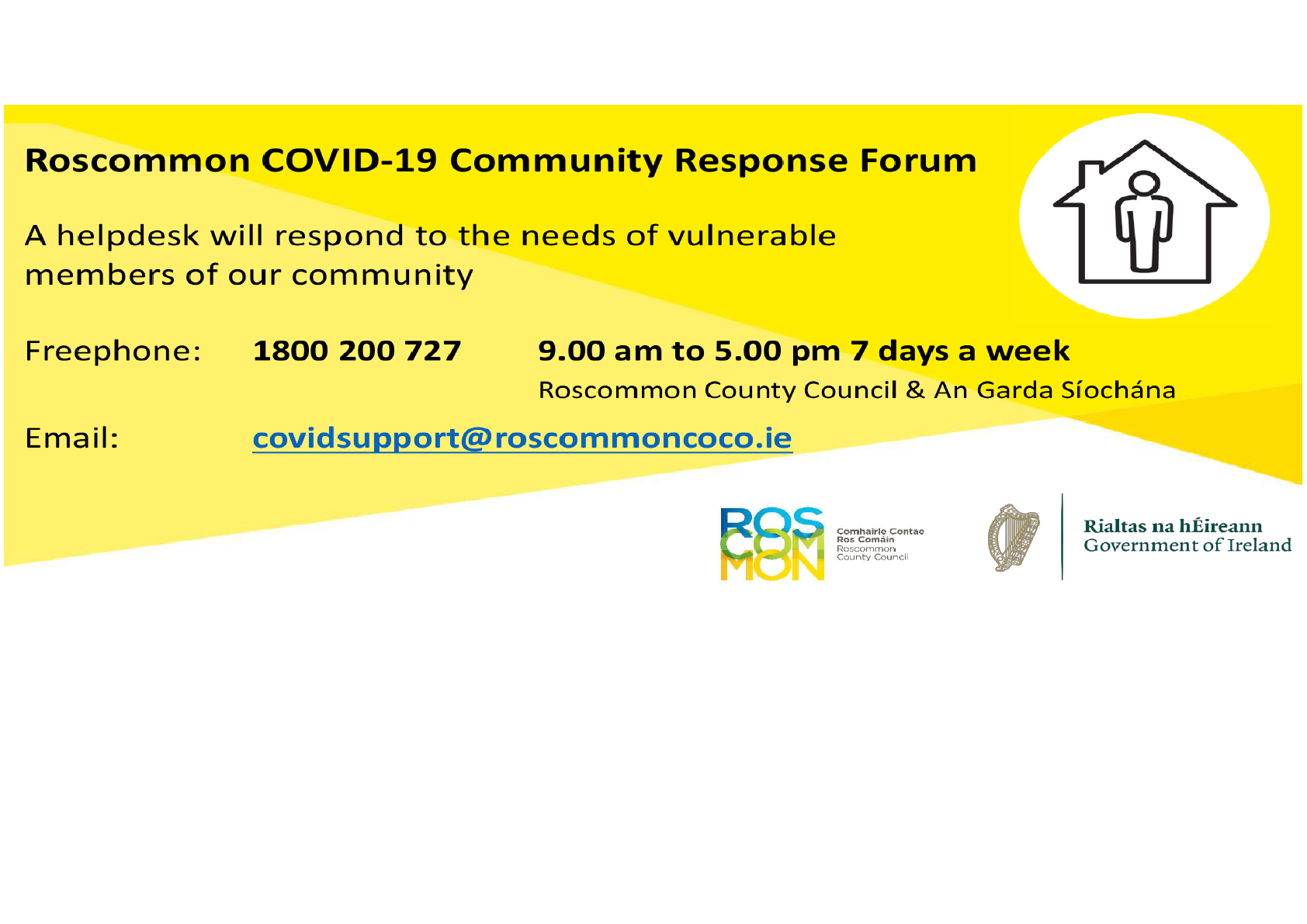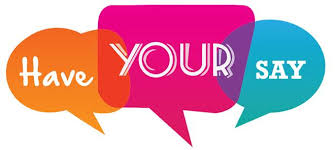 Roscommon County Development Plan 2021-2027 Consultation
Roscommon County Council are embarking on the process of reviewing the current Roscommon County Development Plan 2014-2020, and preparing a new County Development Plan that will shape the future growth of the County for the period of 2021 – 2027. Click HERE for more information.
Research on Attitudes and Perceptions of Older People to Right-sizing
Age Friendly Ireland is conducting a survey on older people's perceptions and experiences of right-sizing. This is being carried out in the context of developing housing options for our ageing population. Click HERE for more information.
Community Integration Fund
Please see Community Integration Fund announced for community integration projects from the Department of Justice and Equality.
http://www.justice.ie/en/JELR/Pages/PR20000114
The Communities Integration Fund will provide grant funding for local community projects that support the integration of migrants. Applications can now be made online to the Funds Administration Unit at the Department of Justice and Equality.
The application period runs from 9am Friday 19th June until 1pm, Thursday 16th July, 2020.
2020 CLÁR Programme will help rural communities respond to COVID-19 – Minister Ring – €5 million fund forms part of Minister's integrated Rural Development Investment Programme
Mr Michael Ring TD, Minister for Rural & Community Development, on Monday 25th May announced details of the CLÁR programme for 2020. Click HERE for more details.
Minister Ring seeks new applications for €1 billion Rural Regeneration and Development Fund
Click HERE for more information.

GRETB Community Education YouTube Channel
The Community Education Service of the GRETB are delighted to launch a dedicated YouTube Channel for people in local community groups, their friends, families and wider community also. The content reflects Community Education courses. Click HERE to view.
Don't forget………
If any group would like to advertise an upcoming event or news piece please send details to info@roscommonppn.ie.
Disclaimer – Publication in this ebulletin does not constitute endorsement of content.
Copyright © 2020 Roscommon Public Participation Network, All rights reserved.
Roscommon Public Participation Network
C/O Roscommon County Council, Áras an Chontae, Roscommon.
Ph. 086 0478616