http://www.roscommoncoco.ie/en/News-Events/Latest-News/CLAR-Programme-2018/CLAR-Programme-2018.html
CLÁR Programme 2018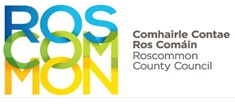 The Department of Rural and Community Development launched the 2018 CLÁR Programme on 15th March 2018. CLÁR (Ceantair Laga Árd-Riachtanais) is a targeted investment programme for rural areas that aims to provide funding for small infrastructural projects in areas that experience disadvantage. The aim of CLÁR is to support the sustainable development of identified CLÁR areas with the aim of attracting people to live and work there.
There is a national allocation of €5million for 2018, of which, up to €4 million is available under 2 measures to be operated via Local Authorities for a range of School and Community projects.  
Measure 1: Support for Schools/Community Safety Measures (€2m)

Measure 2: Play Areas (Including MUGAs) (€2m)
Each Local Authority may submit a maximum of fifteen applications. Applications under any one of the two measures are invited from schools/communities for consideration. Only one application will be accepted from schools/communities. Community groups applying should ensure they are registered with the Public Participation Network. (www.roscommonppn.ie)
Applications should be addressed to Community & Enterprise   Section, Roscommon County Council, Áras an Chontae, Roscommon and can also be   submitted by email to khegarty@roscommoncoco.ie
In order to facilitate schools/communities in preparing an application full details of the scheme and application forms are available on www.roscommoncoco.ie
Closing date for receipt of fully completed applications is 5.00pm on Thursday 12th April 2018. 
Majella Hunt

Director of Services

Governance and Corporate Affairs,

Community & Enterprise and Environment

Roscommon County Council      

Áras an Chontae

Roscommon  

F42 VR98

                              
---